ABANDONED
IN
THE
WIDOW'S
WEB

"YER MOMMY DOESN'T WANT'CHA,
YER DADDY'S RUN AWAY,
AND YER JUS' A ORFIN,
EACH 'N EVRY DAY!"




He ran from their repetitious tormentings,

their smirks to his fears,

just as quickly

as his little legs could carry him .....


"AND YER MOMMY'S A WHORE!"


..... straight down the main hall,

and, for the very first time,

out the front door.


He hated each and every moment

inside this orphanage

of so many tear stained pillows ...

no ... not hated,

hate is one emotion he has not yet learned,

after all, he was five years old,






a meer child, and as a child,

imprisoned by those little boy blue

emotions of loss, loneliness,

and the lamentations that can only be found

within the deepest, darkest well of abandonment ...

his plate was full, and he was so close to bursting ...

there really was no room for anything else,

excepting one very, very, special thing ...

to do all he could to obtain the love

of the one person capable of putting an end

to this horrible nightmare ...


his mother!


Oh ... and to try his best

to keep clear of those

that were out to cause him further pains ...

and it really was so very hard to believe

that those same cries in the night,

those same broken hearted whimpers,

which often broke the silence

of that cold spacious dormitory,

belonged to those same everyday monsters

that were always the reason

for his racing through the halls,

from one room to another,

seeking a place ...

any place ...

under the huge wooden dining table,

beneath someone's bed,

within an empty cupboard,

even inside a nasty old garbage can,

to hide ...to become invisible ...







"Cuz, not nobody cans be hurts

invisitable peeples."


..... but he was not invisible,

he was just a little boy,

a little boy unable to escape

the reality that he had been left,

abandoned, in an orphanage,

and there were no when, or why, memories ...

there was only the fact that this was a nightmare,

the nightmare of all nightmares, and .....



HE WAS REALLY SCARED,



HE WAS SCARED TO DEATH!






It is said that amnesia can be the results

of a physical blow to the head,

or a devastating blow to the psyche,

which ever the reason,

the child was not able to remember

his first day at the orphanage,

or how excited he may have been

when his mother dressed him

for their outing ...

visiting mommy's friends,

at the bar where she worked,

sitting next to her,

drinking a pink Shirley Temple

to her green Grasshopper,

and everyone making such a fuss

over the pint-sized blonde

sitting next to the raven-haired beauty

that was the love of his life .....





THAT'S MY MOMMY!



or shopping at the dress store,

the shoe store, the grocery store,

or the local Five & Dime ...


driving nowhere in particular

as she sang to him

of the doggy in the window,

and exactly what she'd do

if she only had a nickel ...




"I'd spend it all on candy,

and give it all to you ...

cuz ... that's how much I love you, baby ...

that's how much I love you!




... it made no difference

where they were going,

as long as he was with his mother,

everything would be just as wonderful

as wonderful could possibly be,

and that's all that mattered to him ...

that everything, and that everyday,

be just as wonderful as wonderful could be.



But this time things would be different,

this time he would not be returning home with her,

this time he'd be held back by a huge bear of a man

that reeked of beer, cigars, and vulgarity,

and he would scream,

he would scream his little head off,

as his mother ... his entire world ...

silently, and without warning,

rushed out the front door of the orphanage ...

and he would squirm, he would struggle,

he would fight with all his might,

as the door was shut, and locked,

by an old woman that looked like a spider,

a gigantic black widow spider .....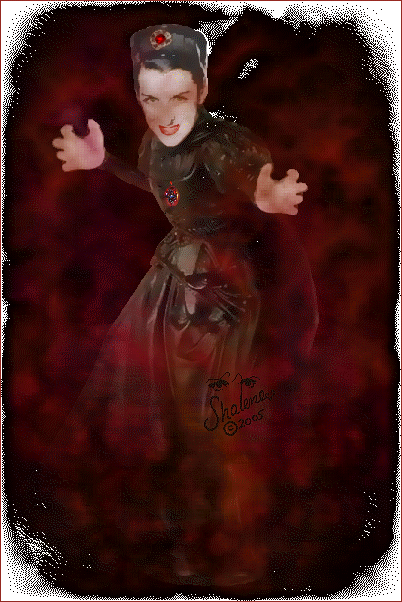 THE SPIDER TURNED AND GLARED AT HIM,

AS THOUGH IT WERE HUNGRY,

AS THOUGH IT WERE VERY HUNGRY,



AND ... IN A THREATENING MANNER ...

IT BEGAN ITS APPROACH!




... and he'd bite, as hard as he could,

the hand that held him,

then sent him flying backwards,

head first,

and straight into a wall ...




LIGHTS OUT!






---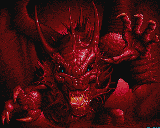 ENTER HERE
---



You Are Welcomed Visitor
To Abandoned In The Widow's Web

Since Re-Designed

ON

October 6th, 2006



---


NEWS FLASH

SEPTEMBER 1999

LOS ANGELES, CALIFORNIA


Woman requests a restaining order

to keep her abusive boyfriend

away from her and his child,

the restraining order is issued.

Boyfriend kills girlfriend,

as well as their child,

then commits suicide!



COPYRIGHT 1997 & 2005 BY SHALENE-BILLIE HOLMES